I forgot we had Turkish Delight in the kitchen cupboard. I like Turkish Delight. This one has got hazelnut. I had one with pistachio which was awesome.
I gave Safana a 2022 diary and challenged her to write one thing she is grateful for or a moment she would like to remember from the day. I'm keeping one myself in my One Sentence A Day journal. It will be fun to reflect on our moments every now and then.
I started Week 2, Run 1 from the NHS C25K programme. I felt good finishing the run and looking forward to the next run in two days. After the run, I did 50 kettlebell swings with a 16kg kettlebell and now I'm feeling its after-effects on my lower back.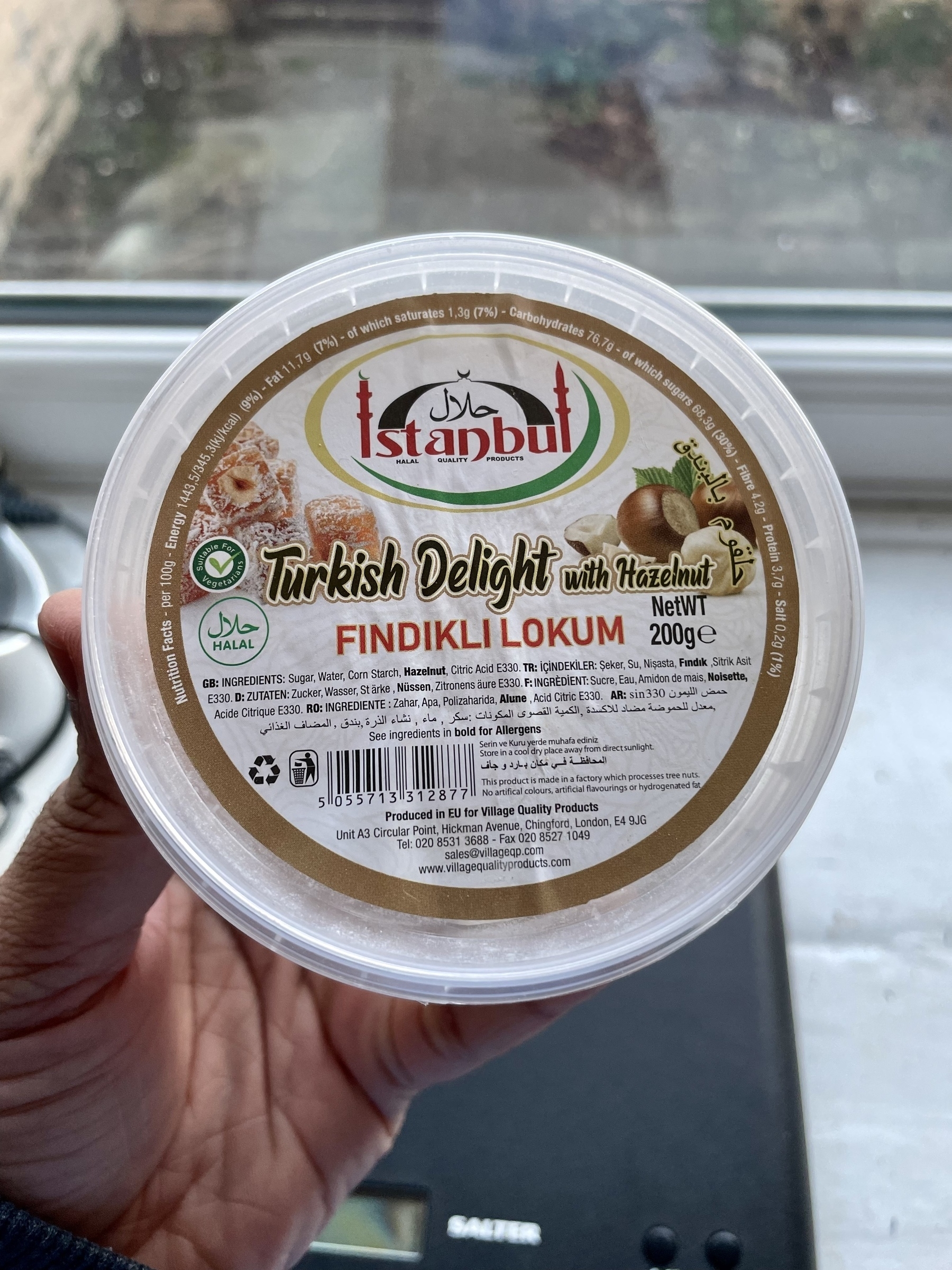 ✴️ Also on Micro.blog