Welcome to The Musk Newsletter - Issue 005.
Here I reflect upon the previous week and possibly share an article I read, a podcast I listened to, a video I watched, a photo I shot along with my thoughts and commentaries.
Let us start with the fifth issue.
Week 49 (06/12/2021 - 12/12/2021)
This week turn out to be one of the bad weeks of my life.
My grandfather (my father's maternal uncle) passed away on 11th December 2021. He was a bit sick and need regular hospital visits. However, everything seemed to "go well" after the last check-up on Saturday (11-Dec-2021). I was telling my mum that I got to talk to him for the past 3 days but due to the timezone between India & the UK and just "life" stuff, I could not call him. Now, I will never be able to speak to him. My Appamama (that's how I can him) was a beacon of knowledge and advice. He worked hard for the family and carried a lot of weight on his shoulders. I will miss the banter with him. With his passing, our family has lost our "grandparent" generation from both our maternal & paternal sides. The knowledge, wisdom and guidance are now passed on to the next generation and we hope to carry on their legacy of kindness, charity, knowledge and family values.
This Week I Learned
Develop a sense of urgency because you do not know when you are next.
Favourites of the Week
To Listen: I have been listening to this Tamil song on repeat. It gives me so much comfort. I thank Bharath for recommending this YouTube channel from where I started to listen to the Oh Nandalala song.
To Read: As a stammerer, One sentence in Pratik's CEN Speech resonated with me so much. Pratik said:
I held myself back because I thought how I spoke would be more important than what I did.
To Watch: Do watch Matthew Dicks's Homework for Life TED Talk and start to collect one "Storyworthy" moment from your day for the rest of your life. It will definitely be worth it.
Photo of the Week
I am always fascinated by journals and notebooks. I revisited Ryan Holiday's video on how keeping a commonplace book helps in the creative process. Inspired by that video, I restarted my commonplace book.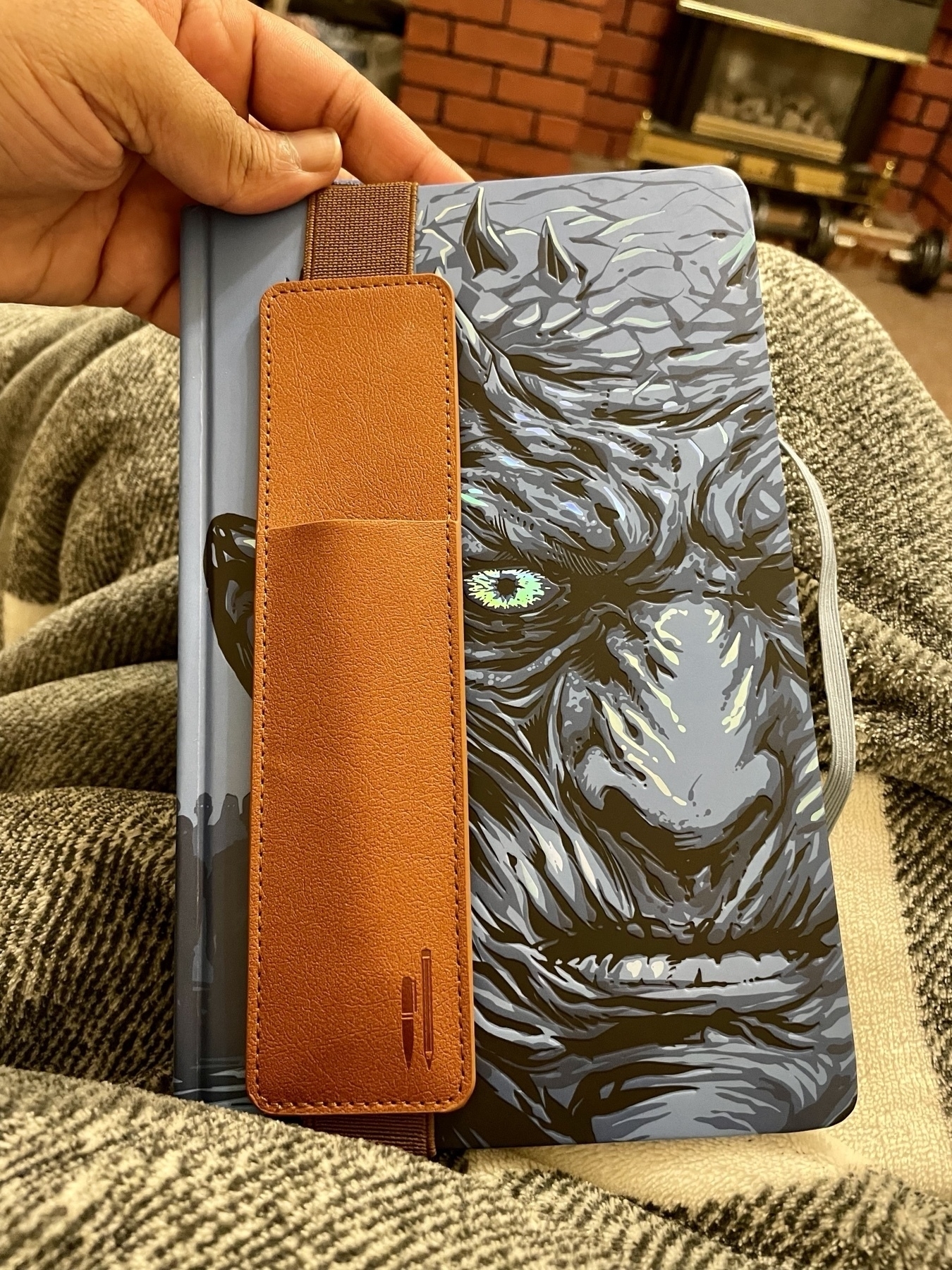 Quote of the Week
Satan threatens you with the prospect of poverty and commands you to do foul deeds; God promises you His forgiveness and His abundance: God is limitless and all-knowing.
From The Holy Quran, Chapter 2, Verse 268.
One More Thing
I have subscribed to Micro.blog premium and really excited about it. Micro.blog is now officially my digital home. I have even purchased the domain, ridwan.blog for it. So, Welcome to my digital home.
Thanks very much for reading The Musk Newsletter - Issue 005.
✴️ Also on Micro.blog